Lead Generation
Lead generation has become an essential phenomenon in marketing.
It is the process of attracting potential customers to your products and services via social media platforms, email updates, and strong word-of-mouth.
A lead is considered to be a qualified and hot lead when the consumer is not only attracted to your business but also has a need for your products or services.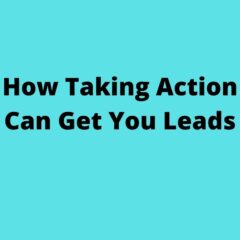 Instead of waiting for leads to come to you, go to them! Many people just build an opt-in page or a squeeze page and wait for leads to sign-up or reach out to them – so instead of waiting for people to find your store and buy from you – actively go out and find […]